I liked the look of this old one but the metal basket stuff I used for the basket walls started falling apart.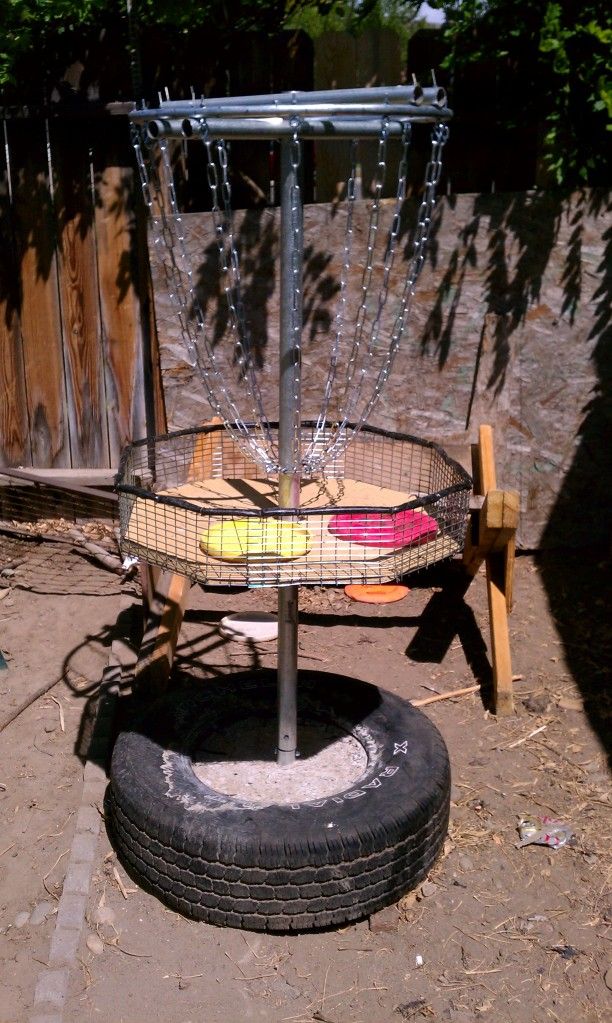 So I went back to the drawing board and came up with a new design.  I built the whole thing out of conduit, I used all thread, and 1/4" bolts to connect everything  Then just put the old piece of wood inside and bolted it on.  I like how it turned out but it was a whole hell of a lot of work and if I could do it over again I wouldn't lol.  Only took two days but was sooooooo damn tedious.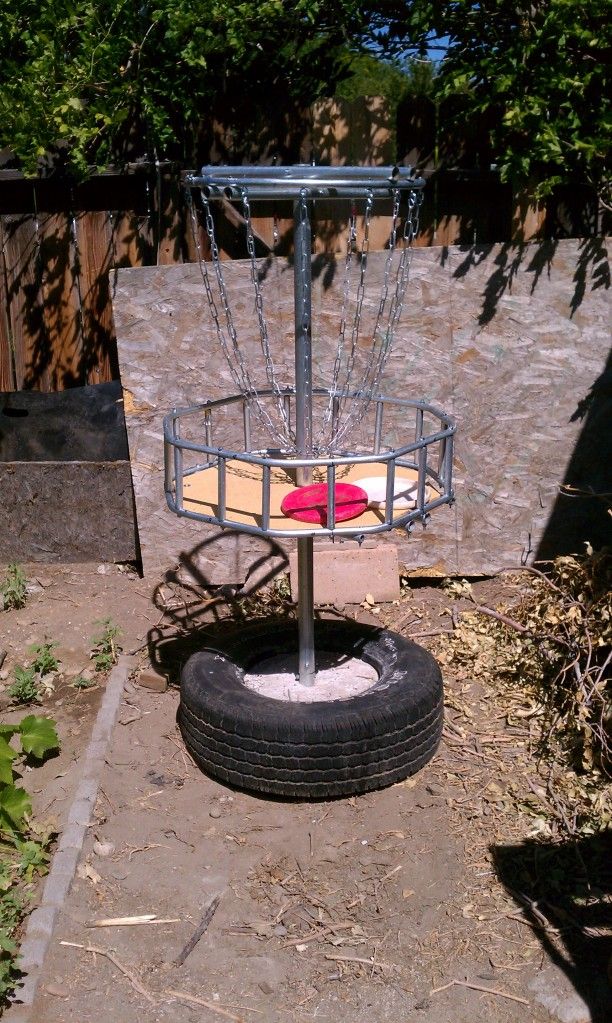 Let me know what you think.  This one is super sturdy so it wont be coming apart.  I am going to get some more vinyl tubing to put over the rim like I did on the old one so the bolt heads don't cut my discs up.
Now I just want to add more chains and it will be done as good as it can get.  I think I invested too much money meaning I could have just got a store bought one but still it was a fun project anyhow.  I am not sure though my rough guess is maybe $60 or $70 maybe more maybe less.  Most of the stuff is cheap the most expensive part I think was the eye bolts or the chains.  Could of used heavier chain too...