So I just started dying yesterday and gotta say after I completed my first two discs I was hooked, new designs are about all I can think of in some of my classes lol Heres my first two (minus my couple practice ones playin around) Vader and Marley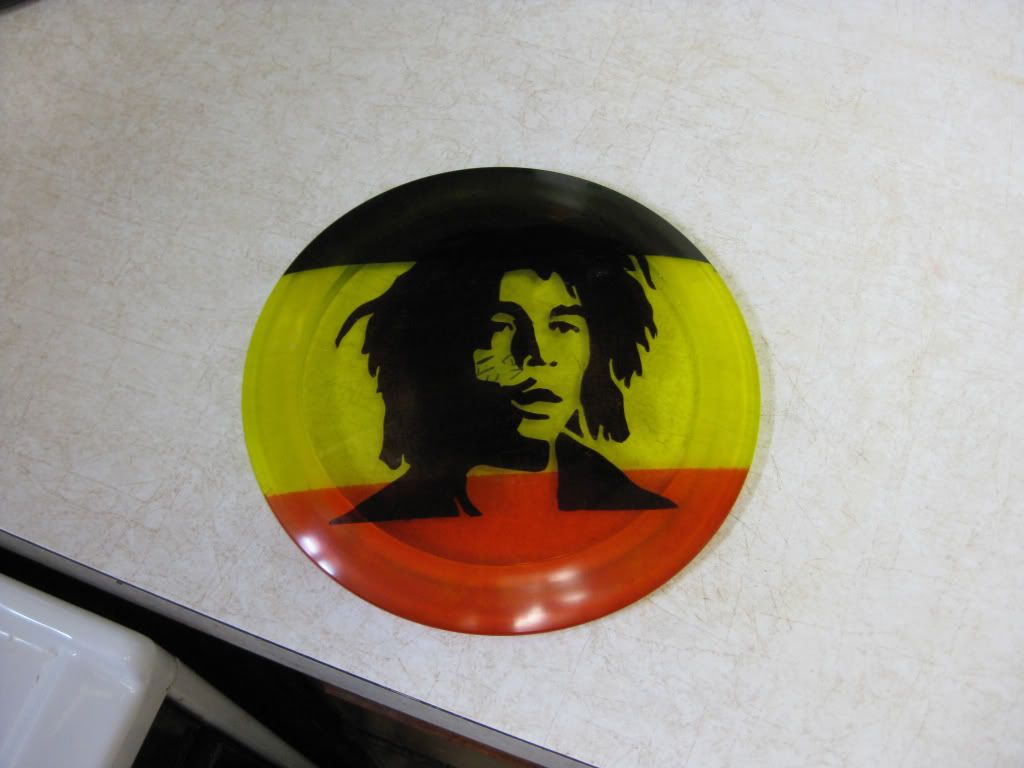 I hand cut the stencils onto a sign vinyl that I covered with blue painters tape before cutting. I did this once I realized how much of a pain that stuff is to handle on its own, so sticky and flexible. The masking tape just made it easier to handle when you peel off the backing.
I'm really interested in adding some different color detail and I think i've got it at least a little figured out, start with dark colors and remove sections of the vinyl to add new colors. I keep seeing something about acetone and rit dye being mixed to apply it to the disc... I think this could make it work like actual painting?? does anyone do this?
If anyone has any suggestions for things I could do or try that would be greatly appreciated!
Jeremy